You are here

Expert Team & Professional Network
Expert Team & Professional Network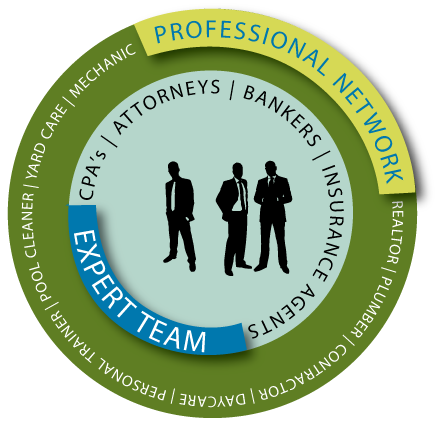 Expert Team
Don't just open an account, hire a team. By providing a team of experts, HCO Private Wealth truly can handle everything for you. Using a thorough vetting process, we built a team that includes attorneys, CPAs, private bankers and insurance agents so that we can give the best advice and offer a complete package. If our initial findings show that you need to establish a will, for example, we will connect you with a wills and estates attorney. There is no need to drill your friends on who they recommend or slog through website after website until you find someone you're willing to gamble on. Every expert on our team is highly qualified and tops in their field and we've had the experience of working with these individuals for many years. Besides, we wouldn't recommend someone who doesn't perform for our clients.
Professional Network
Our professional network consists of leading subject matter experts from around the country who assist clients with specialized situations or needs. Our experts can provide advice on a wide range of topics from Medical Practice management, captive insurance companies, off-shore asset protection trusts and more.
By providing you with our Expert Team & Professional Network, we can handle everything for you, allowing you to focus your energy on your personal and professional goals.
For further information regarding our Expert Team and Professional Network, contact us today.
Don't just open an account, hire a team.